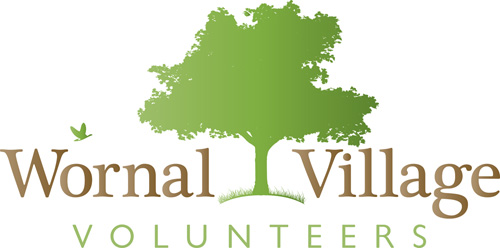 In need of fresh air and exercise?
Want to make a difference?
If you'd like to blow the cobwebs out and recharge your positivity,
how about helping out in the Parish?
Litter picking
Keeping verges, hedges and common areas cut and tidy
Tidying up public areas such as our bus stops, benches and signage
Welcoming newcomers to the village
Helping at home or with transport
Reporting damage or incidents
All the above in exchange for a warm glow – and tea & nibbles twice a year!
If you'd like to help out – occasionally or regularly – we'd love to hear from you
Send an email to Chris.Craggs(at)yahoo.co.uk or call 07801 864141
You'll be asked
What activities you'd like to help with – or prefer not to be involved in
How frequently, which days and how long you'd like to help
Any equipment you might be happy to provide
To agree to your data being stored – no more than your contact details
and we will provide a simple agreement, setting out terms on both sides
Thankyou from all of us
IMPORTANT: All work is undertaken strictly at the risk of the individual; Worminghall Parish Council accepts no responsibility or liability for volunteers: individuals, the work, equipment or consequences.
Update
28th October '23: small group litter-picked on warm, sunny Saturday morning before coffee and cake in the Hall. Village was pretty tidy before and tidier after. And great to meet and chat with other villagers.
Look out for Spring Session and come and join us: will be either 16 or 23 March 2024, part of Spring Clean Week.
Hope you can make it – if you can't and you'd still like to be kept informed, please let me know,
Many thanks
Chris.Craggs(at)Yahoo.co.uk